Hey all,
I wanted to let you know about a new album I put out a couple of months ago, since it has some Bob connections...
David Kraai - North Mountain Rambling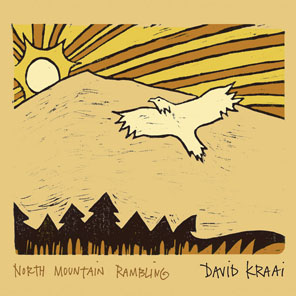 The album was
recorded in the basement of Big Pink
! 2017 is fifty years since
The Basement Tapes
were recorded and this will be the first album released which was recorded there since those historic sessions... so that's
50 years of basement tapes
! Some special guests on the album with Bob connections are:
Rob Stoner
on bass: bandleader from Dylan's Rolling Thunder Revue who played on the
Desire
,
Hard Rain
,
At Budokan
and
Live 1975
albums plus some other assorted tracks...
Eric Weissberg
on banjo: he did "Dueling Banjos," the theme from
Deliverance
, as well as played on Dylan's
Blood on the Tracks
album...
You can check out a music
video featuring footage from the sessions at Big Pink
here:
http://www.youtube.com/watch?v=M1Z1M6-wkXA
And you can snag the album on iTunes, Amazon and all of the usual places... or at my website:
http://www.davidkraai.com
Thanks everybody! If you check it out, I hope you enjoy it!
David